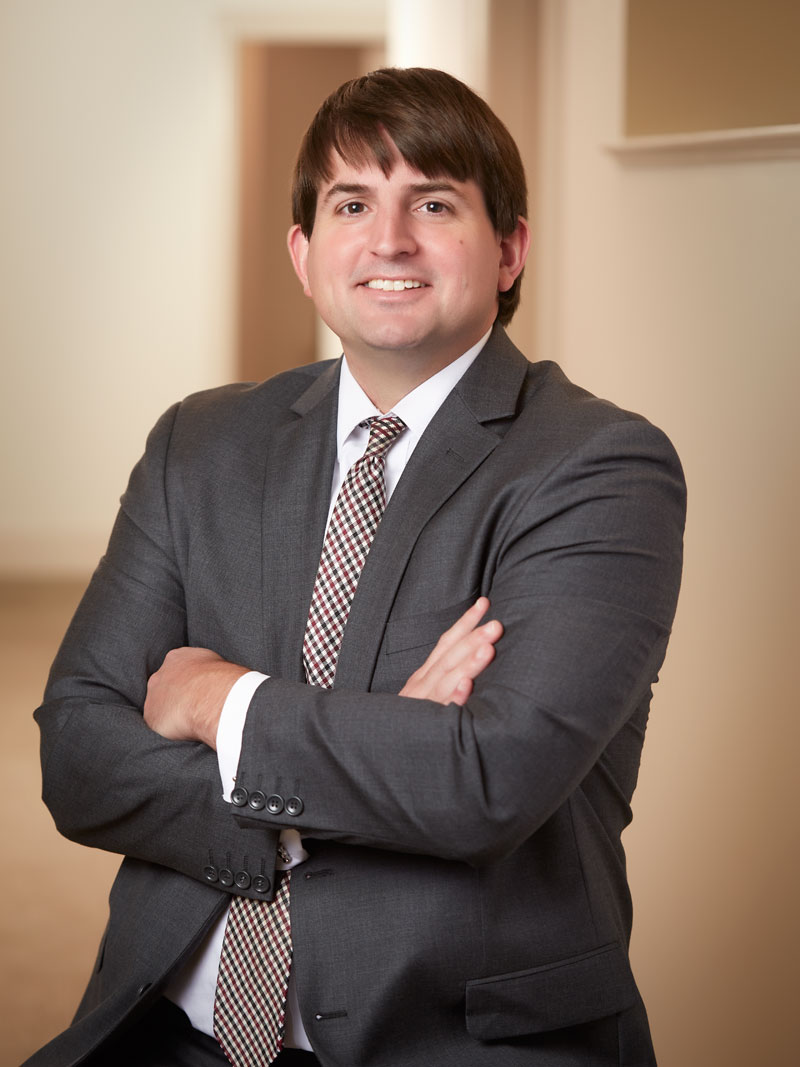 Harry A. Dixon
Associate
803.404.6900 phone
803.404.6902 fax
vCard
Print
Harry Dixon's practice at Callison Tighe focuses on finding solutions for a wide variety of clients at all levels of state and federal court in South Carolina.
At Callison Tighe, Harry has helped clients obtain favorable settlements and dismissals pre-trial, win victories in both jury and non-jury trials, and uphold trial-court victories on appeal. This experience includes:
On trial team that achieved a multi-million-dollar verdict against a defendant for misrepresentations in a loan transaction.
On trial team that obtained a successful trial court decision after a four-day bench trial for a client accused of breaching a commercial lease and facing a six-figure claim.
On trial team that successfully defended a landowner against an alleged prior purchaser's claim after a two-day bench trial.
Successfully defended a landlord in a bench trial where the landlord was alleged to have provided unsuitable housing.
Helped favorably settle a significant dispute between adjacent landowners over the rights to their respective properties.
Briefed with co-counsel a number of appeals as a party and as Amicus Curiae in the South Carolina Court of Appeals and South Carolina Supreme Court.
Helped obtained summary judgment orders ending cases favorably in a variety of matters in state and federal court in South Carolina, including insurance coverage, land title, easements, contract formation, and lien priority.
Harry's practice at Callison Tighe involves appearances before Magistrate's Courts, Probate Courts, Masters-in-Equity, and Circuit Courts throughout South Carolina in addition to appearances in South Carolina's appellate courts and in the United States District Court for the District of South Carolina.
Prior to Callison Tighe, Harry clerked for federal judges at both the trial and appellate level: Judge Dennis W. Shedd of the United States Court of Appeals for the Fourth Circuit and Judge Terry L. Wooten of the United States District Court for the District of South Carolina.
Before clerking, Harry graduated magna cum laude from the University of South Carolina School of Law and finished in the top 10 percent of his class. In law school, Harry interned with the Securities Division of the South Carolina Attorney General's Office; externed with Judge David R. Duncan at the United States Bankruptcy Court for the District of South Carolina; served as Secretary of the Student Bar Association; tutored Professor Burkhard's 1L real property class; served as Professor Robert Felix's research assistant; and was a member of the ABA Real Property, Trust and Estate Law Journal. Harry earned CALI Awards (given to the student with the highest grade in each class) in Constitutional Law, Capital Markets, Partnership Taxation, and Family Business Law and was recognized for excellence in oral advocacy in Judge Shedd's Fourth Circuit Practice class.
Before law school, Harry graduated cum laude from Hampden-Sydney College in Virginia with a Bachelor of Arts in History. He now lives in historic Elmwood Park with his wife and in-house counsel, Ashley, and two mostly-dachshunds, Cola and Cayce.
Harry is licensed in all state and federal courts in South Carolina. He's also licensed in Georgia and Virginia.
South Carolina
Virginia
Georgia
U.S. Court of Appeals for the Fourth Circuit
U.S. District Court for the District of South Carolina
U.S. District Court for the Eastern District of Virginia
U.S. District Court for the Western District of Virginia
University of South Carolina School of Law

Juris Doctor-magna cum laude
Ranked in top 10 percent of class
Research Editor, ABA Real Property, Trust and Estate Law Journal
Secretary, Student Bar Association
Konduros Leadership Development Program
Hampden-Sydney College (Farmville, Virginia)

Bachelor of Arts in History-cum laude
South Carolina Bar
State Bar of Georgia
Virginia State Bar
Best Lawyers "Ones to Watch" 2023 to present, Commercial Litigation; Litigation – Real Estate; Real Estate Law
Order of the Coif
Order of the Wig and Robe
CALI Awards: Constitutional Law, Capital Markets, Partnership Taxation, and Family Business Law
Joseph O. Rogers Jr. Scholarship