It Won't Cost You Anything To See If We Can Help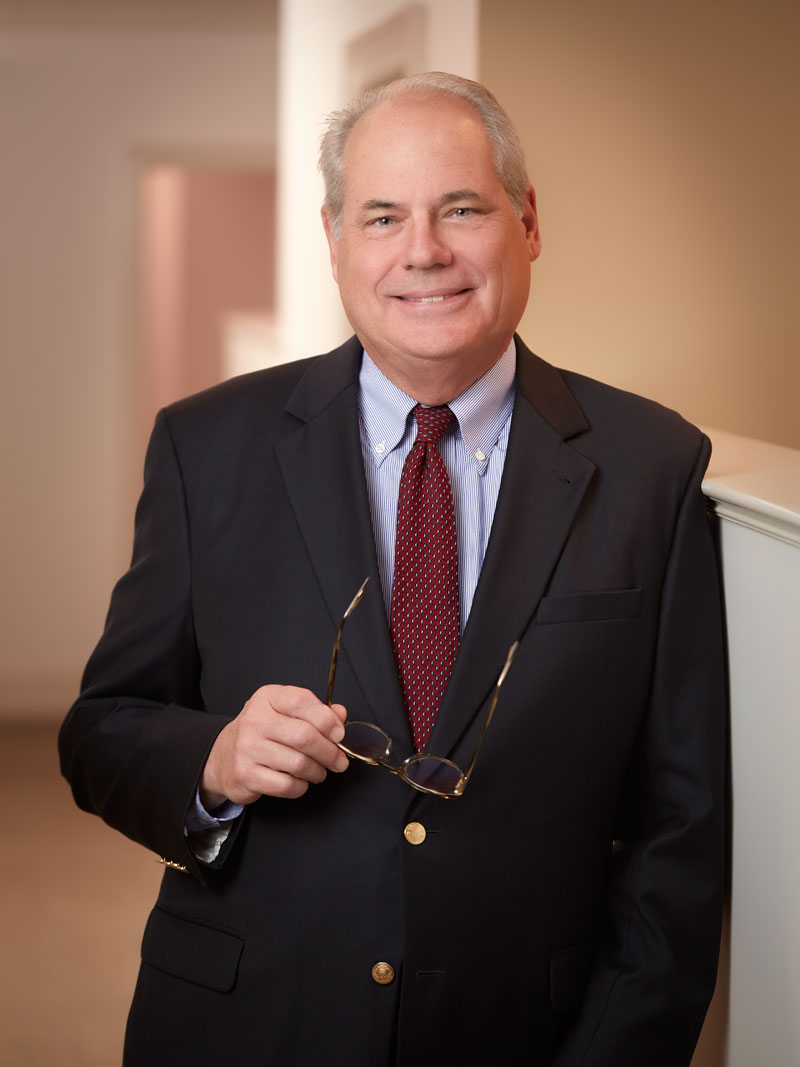 Personal Injury & Workers' Compensation Attorney in South Carolina
A record you can trust. A neighbor you know.
Rick Detwiler and his family have lived in Camden since 1988. He has almost 40 years' experience as a trial lawyer in Columbia and Camden. He's tried more than 100 jury and non-jury cases and negotiated settlements in hundreds more disputes.  He has handled nearly a thousand workers compensation cases in his long legal career, helping people in Chesterfield, Darlington, Kershaw, Lee, Marlboro, and Sumter counties in South Carolina.
When you call Rick for help in a workers' comp or personal injury case, Rick is whom you get. You won't be referred to another attorney or a legal assistant. You'll have his number and he'll be available to guide you through the process, which includes getting you the medical and disability benefits you are entitled to.
Experience you need. A neighbor you trust.
Over the decades, Rick Detwiler has fought for victims across South Carolina in a variety of workers' compensation and serious personal injury cases.
These include serious and catastrophic on-the-job injuries, such as:
Burn injuries
Repetitive stress injuries
Traumatic brain injuries
Debilitating orthopedic injuries, including serious back and spine injuries
Paraplegia and quadriplegia
Total permanent disability
His personal injury practice focuses on catastrophic, life-altering cases, including:
Serious injuries from car and truck accidents
Burns
Injuries caused by defective products (products liability)
Boating accidents
Electrocution
Nursing home abuse
Wrongful death
Put a Skilled Personal Injury and Workers Comp Attorney in Kershaw County to Work for You
No matter the cause of the injury, Rick will fight hard to help you get what you need to recover financially and physically. He'll look at your costs, not only for care now, but for any service you'll need in the future.
He'll consult experts to assist with your case, such as doctors, accident reconstructionists, engineers and more.
Rick Detwiler will stand by you every step of the way. He'll shield you from the company attorneys or insurance lawyers pressing you to make a quick settlement. He'll closely examine any offer to make sure that the money that sounds like a lot now really is enough to take care of you in the future.
As an experienced mediator, Rick also understands the wisdom of a settlement. If a reasonable agreement is possible, Rick will recommend that course of action.
Rick serves as an attorney for Chesterfield, Darlington, Kershaw, Lee, Malboro, and Sumter counties in South Carolina.
If you have a workers' compensation or serious personal injury case, you can contact Rick directly at 803.404.6964 or at RickDetwiler@CallisonTighe.com to see how he can help. The call is free and you'll pay no attorney fees unless he recovers for you.
Request a Free Consultation
Information or interaction on this page should not be construed as establishing a client-attorney relationship or as legal advice.