CallisonTighe.com
---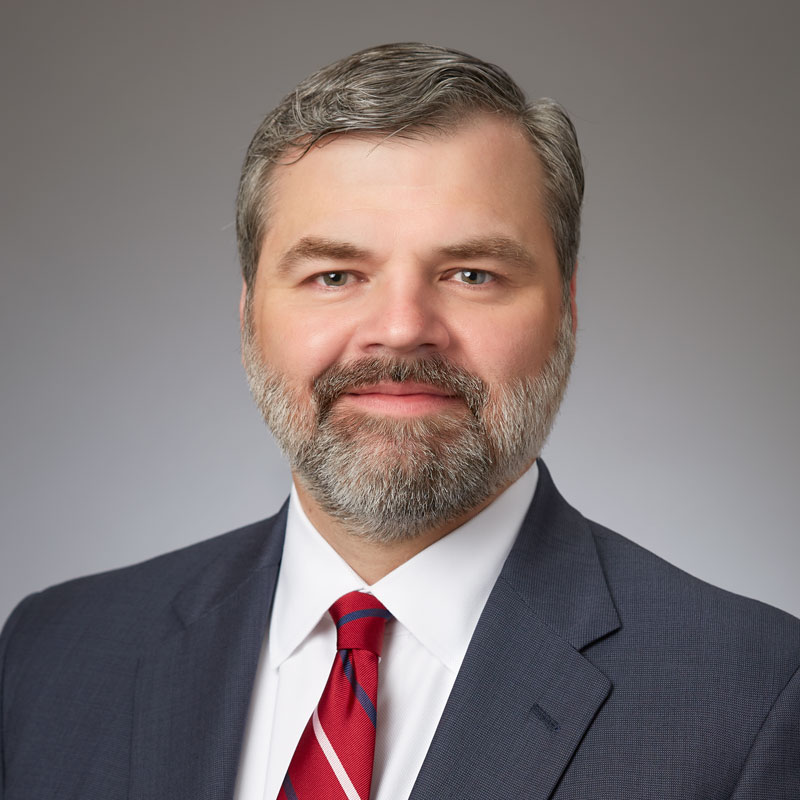 Demetri K. KoutrakosMember
E jimkoutrakos@callisontighe.com
P 803.404.6966
F 803.404.6902

Practice Areas
Commercial Litigation
Real Estate & Title Insurance Litigation
Appeals
Eminent Domain (Condemnation and Inverse Condemnation)
Jim Koutrakos focuses his practice on litigating and resolving all types of real property disputes. Jim's practice includes title insurance litigation, real estate litigation and foreclosure litigation. Title insurance companies frequently hire Jim to represent their insured lenders and owners in complex real property issues. He has handled over a thousand title insurance claims, including numerous major claims, bad faith claims, and litigation involving large title defects in resort properties along the South Carolina coast. Jim's practice also includes commercial collections, general commercial litigation and appeals.
Jim is often asked to speak at seminars held by major title insurance carriers and industry groups. At these seminars, Jim covers a variety of topics including title insurance claims, recent case law involving real property matters, and trends in real estate litigation.
Jim graduated in 1996 from the University of South Carolina School of Law, where he was an Associate Student Works Editor of the South Carolina Law Review. After law school, Jim served as law clerk to the Honorable C. Tolbert Goolsby Jr., one of the original judges of the South Carolina Court of Appeals. Jim joined Callison Tighe in 1997 and became a member in 2002.
Admissions
South Carolina Bar, 1996
United States District Court for the District of South Carolina, 1998
U.S. Court of Appeals for the Fourth Circuit, 1999
Education
University of South Carolina School of Law (J.D. 1996)

Associate Student Works Editor, South Carolina Law Review
Order of the Wig and Robe

University of South Carolina (B.A. 1993, Political Science)

Magna Cum Laude
Phi Beta Kappa
Outstanding Senior in Political Science
Associations
Palmetto Land Title Association, past Director
American Land Title Association
Real Estate Section of the South Carolina Bar
Honors & Awards
Best Lawyers in America Lawyer of the Year, Litigation – Real Estate, 2023
Best Lawyers in America, Litigation – Banking and Finance, 2017-present; Litigation – Real Estate, 2017 to present; Litigation – Insurance, 2017 and 2019 to present; Real Estate Law, 2019 to present
South Carolina Super Lawyers, Business Litigation, 2016-present
AV Preeminent Peer Review Rating, Martindale-Hubbell
2021 J. Lee McDonald Award for outstanding contributions to the Palmetto Land Title Association
Representative Cases
Disclaimer: The following examples are intended only to be representative of Mr. Koutrakos' practice. Mr. Koutrakos is solely responsible for this content. These examples are not intended, and cannot be relied upon, to predict the results in any other case.
Represented a developer of a resort in Charleston in litigating and successfully resolving a title dispute involving a $130 million title insurance policy.
Represented a developer in Georgetown in complex litigation and successfully resolved a title dispute regarding the commercial area of a horizontal property regime.
Successfully litigated through trial and appeal a title dispute involving access to a tailgating facility near Williams-Brice Stadium in Columbia.
Represented numerous homeowners in a golf community in litigating and resolving a major title dispute that traced its roots back to the construction and development of Lake Murray.
Successfully represented a lender at trial where the trial court found that the lender's $1.3 million mortgage was superior to a purchase money mortgage given to a seller.
Successfully represented a cotenant through trial and appeal in the case of Laughon v. O'Braitis, 360 S.C. 520, 602 S.E. 2d 108 (Ct. App. 2004), an interesting partition case.
Obtained summary judgment for title insurers in federal court in the case of Read v. Chicago Title Ins. Co., 2006 WL 3313935 (D.S.C. 2006) and Dudek v. Commonwealth Land Title Ins. Co., 2021 WL 795580 (D.S.C. 2021).
Classes/Seminars
Presenter and Panel Member, Palmetto Land Title Association's "Welcome Back" CLE,

 

January 19, 2022
Presenter, Chicago Title Insurance Company's 35th Annual Claims & Underwriting Seminar, October 12, 2020
Presenter, Chicago Title Insurance Company's 34th Annual Claims & Underwriting Seminar, October 14, 2019
Presenter, Palmetto Land Title Association Spring Convention, April 2019
Presenter, Chicago Title Insurance Company's 33rd Annual Claims & Underwriting Seminar, December 17, 2018
Presenter, Investors Title Insurance Company Southeast Annual Seminar, October 2, 2018
Presenter, 2018 Palmetto Land Title Association Spring Convention, April 2018
Panel member, SC Bar CLE seminar on easements, February 2017
Stewart Title Guaranty Company, Advanced Real Estate Seminar, "Claims," with Callison Tighe partner Louis H. Lang, February 2017
Presenter, 2016 Palmetto Land Title Association Spring Convention, April 2016
Presenter, Chicago Title Insurance Company's 30th Annual Title Insurance Claims and Underwriting Seminar, November 2015
Presenter, Chicago Title Insurance Company's 29th Annual Title Insurance Claims and Underwriting Seminar, November 2014
Presenter, Fidelity National Title Insurance Company Annual Underwriting Seminar, January 2012
Presenter, Masters-In-Equity Bench Bar Seminar, October 2011
Presenter, Old Republic National Title Insurance Company Ethics Seminar, December 2010
---